A week away from the 2nd annual HORRORRAMA from BKBN.NET and of course KorimTV is making a ton of stuff for you guys and gals in internet land. Here are some pics from some of whats to come out in October 2012...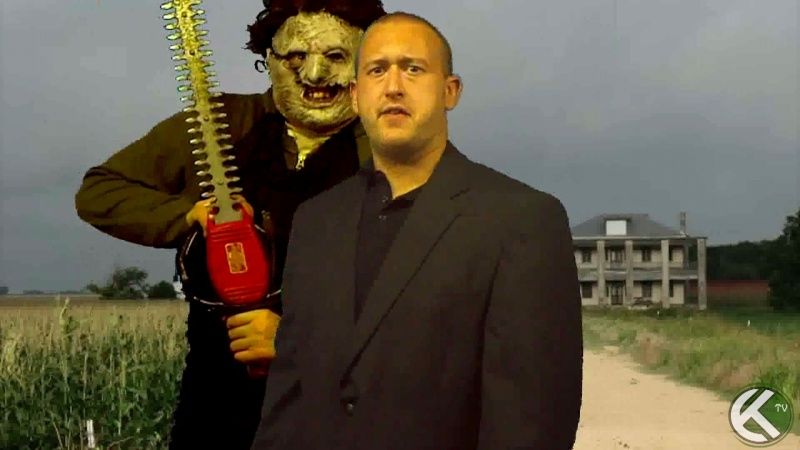 "The At The Movies show will cover a ton of horror flicks ,but unlike the other reviews on the show all if the episodes will make a random storyline with myself meeting some of the biggest icons in horror in a funny way. Nothing huge like The Green Lantern Web Series or anything like that, but just a fun trip with myself (person I play in the reviews) going throw random events. I hope the people watching will enjoy these even if there not big on horror movies. I made HorrorRama last year to kick off the halloween season and had others on the BKBN site join in. It's like a baby to me and the biggest group thing (video wise) I or BKBN has done sinces the start of the website back in July 2011. I hope do to the scoop of people now on the crew makes this years HorrorRama 10x as big."
-Mark
(KorimTV)
Also here is an update on the movie reviews coming out in order...
*SAW
*TEXAS CHAINSAW
*TEXAS CHAINSAW (REMAKE)
*HELLRAISER
*FRIDAY THE 13TH
*FREDDY VS JASON
-- MORE TBA
PLUS a weekly Podcast about the Horror Flicks we love all month long and a Live Show on KorimTV's update channel weekly as well.
On top of all that Comic Nation with still air every week as well as the weekly podcast COMIC NATION LIVE.
More News and Updates soon on here but if you want more about HORRORRAMA 2012 go here
http://www.bkbn.net/horrorrama